Greetings! My name is Kirill Usyantsev, and I am a PhD student at MSPU (Moscow State Pedagogical University), math department. I'm 28 y.o. I do private tutoring with specialization in Maths. I help students to prepare for IB DP ("Applications and Interpretation", "Analysis and Approaches" SL/HL), A Level Mathematics, IGCSE exams and internal school exams which provide entering at prestigious European schools. I appreciate working with students and sharing my enthusiasm for math. It is always my goal to not only help students understand concepts and ideas, but also to make things fun by explaining real life applications.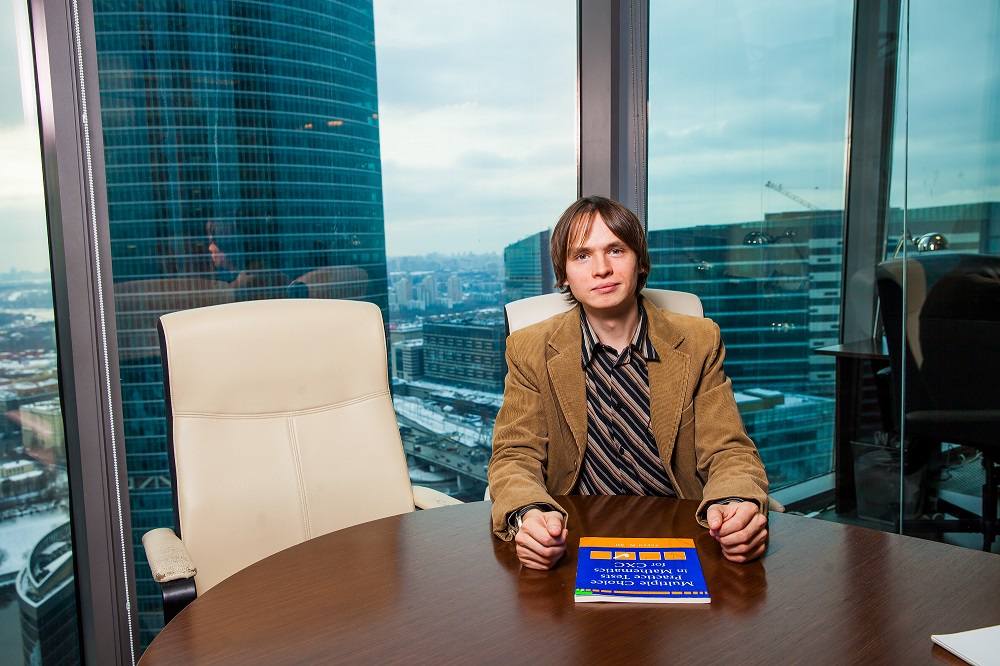 Education
I received a Master's degree in Geometry and Topology at Moscow State Pedagogical University (in 2011), where I also worked as assistant Professor for such courses as Linear Algebra and Multidimensional geometry. Prior to that, I did my Bachelor's in Teaching Mathematics and Computer Science at the same University.
Internship in Canada
In 2012 - 2013 I had a profitable Internship at the University of Alberta. Due to this remarkable practice I had a chance to compare Canadian, American, British and Russian ways of math teaching both at schools and universities!
Experience
I have 5 year experience in working with students at all sections of the IB DP, A Level (and A Level Further Mathematics, IGCSE. Anyhow, my whole teaching experience is much wider: in 2008 I started to prepare students for Unified State Exam.
I graduated Pedagogical University so I know how to teach and how to adjust students' needs.
I have also tutored students for several related computer science courses, including major programming languages (C++, Java, Python). We implemented algorithms for solving math problems and researched problems from IT contests. Although teaching Computer Science is not my regular practice. Still, I can answer on current student's questions.
Hobbies: reading, programming, yoga.
---
all articles